News
Dr Francesca Savoldi takes part to the 26th APDR Congress

Dr Francesca Savoldi presented the progress of the project 'Portuguese smart port cities' at the 26th APDR Congress 'Evidence-based territorial policymaking: formulation, implementation and evaluation of policy". The congress took place at the University of Aveiro (Portugal), 4-5 of July, 2019.
This project is been developed withing the framework of this Jean Monnet Chair.
JMC holder Prof. Regina Salvador takes part at UCCLA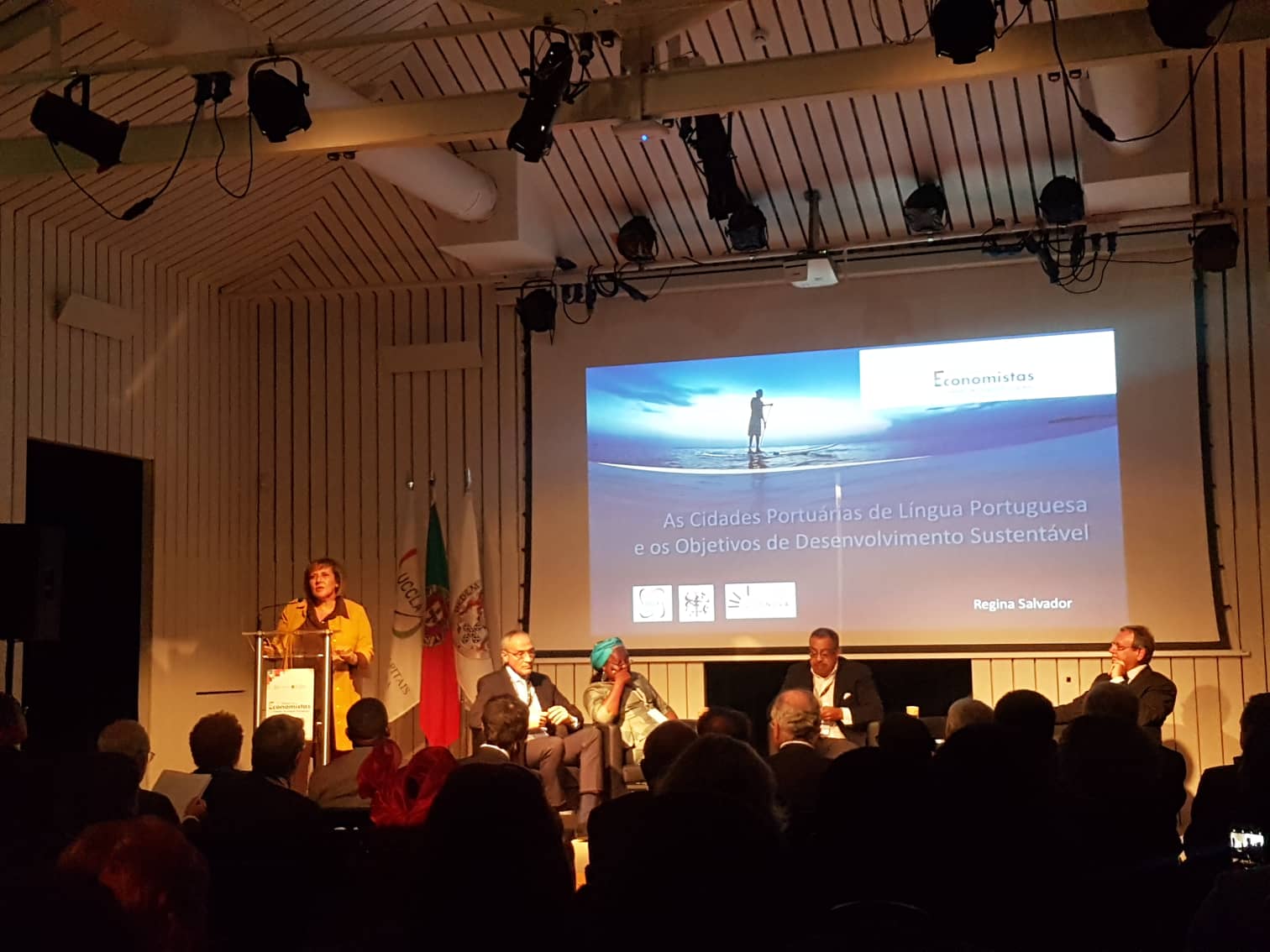 Regina Salvador took part at the 1st Forum of Economists of Portuguese Speaking Cities (UCCLA),

with a presentation about 'Port Cities of CPLP and the Objectives of Sustainable Development 20-30'.
Speakers included the Prime Minister of Cape Verde, the Mayor of Lisbon and the Portuguese Minister for Foreign Affairs.
President of the Portuguese Republic, Marcelo Rebelo de Sousa, closed the conference.

OCEANID invites Dr Fernando González-Laxe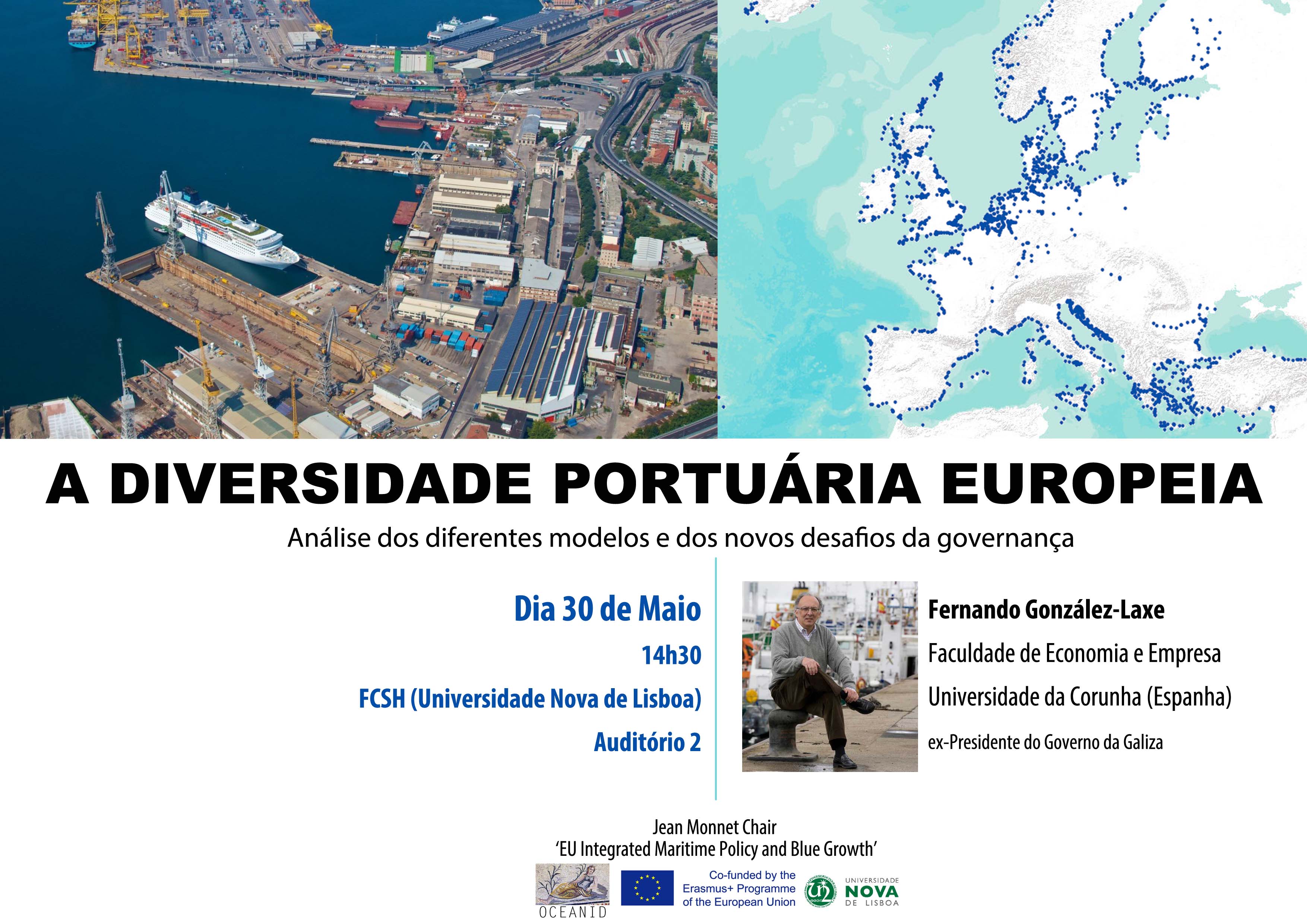 In the framework of the Jean Monnet Chair 'Integrated Maritime Policy and Blue Growth', a conference will be held on 30th May 2019, at 2:30 p.m., at NOVA-FCSH (Amphitheater 2). Dr. Fernando González-Laxe will present 'The European Port Diversity: Analysis of the Different Models and the New Challenges of Governance.'

Dr Laxe is full professor at the Faculty of Economics at University of A Coruña. Between 1988 and 1990 he was President of the Regional Government of Galicia; he has also been the Director General of the Ports of Spain.

This conference closes the 2nd semester of the 2018/19 JM Chair academic year.
The entrance is free.
'The Portuguese Maritime Cluster and the European Governance' - Lecture of Prof. Regina Salvador at the Faculty of Law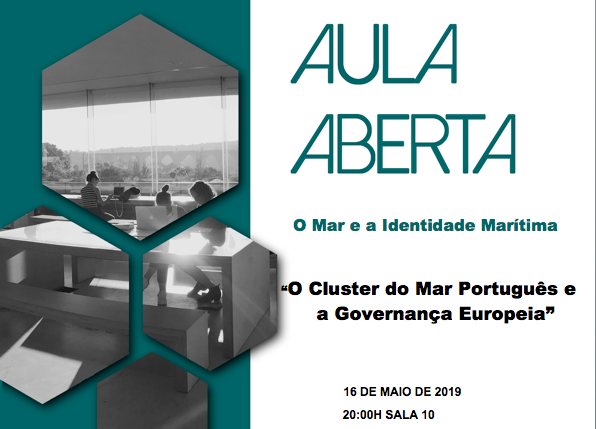 Professor Pedro Velez (Faculty of Law, University Nova of Lisbon), invites Prof. Regina Salvador - Jean Monnet Chair holder, for a giving a lecture about the Portuguese maritime cluster and the European Governance. The event is organized in the context of the Open Class about 'The sea and the Portuguese identity'.
It will take place on May 16th, 2019, at 20H00 at the Faculty of Law.